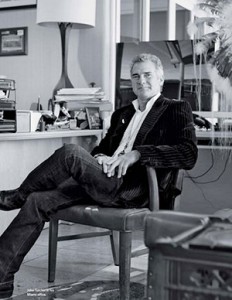 John Turchin is a third-generation developer whose construction background is a natural extension of his youth and his formal studies. Above all though, John is an artist, a pioneer, and a visionary. His trademark is his passion for creating art through architecture and he is world-renowned for his unique talent for creating not just incredible properties, but extraordinary lifestyles.
Learn about the Turchin Companies newest project near Asheville, NC – THE HORSE SHOE FARM!
The Turchin Construction legacy begins with John's grandfather, Ben Turchin, who relocated to Miami in 1925. Ben Turchin set the construction and development stage for his son Robert Turchin (John's father) who, over the course of his extraordinary career, established an international name for himself and the Turchin family in construction and development. Turchin Construction was recognized as the largest builder in Miami and one of the top 500 largest builders in the nation. Turchin Construction is credited with building over two hundred major high-rise structures and condominiums in the Miami area and most of the buildings on Miami Beach.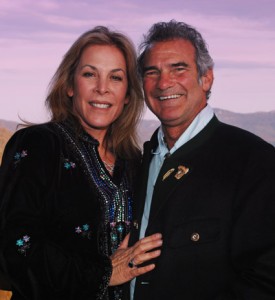 Upon graduating from Florida International University with a degree in construction management, John Turchin joined the family business following in his grandfather and father's footsteps. After managing many of the company's high rise projects of the late 70's and 80's, John eventually took over the company upon his father Robert's retirement. In the mid and late 90's, John led The Turchin Companies to play an integral role in restoring and re-building Miami Beach. In creating some of the most renowned estate homes and commercial buildings in South Florida, John Turchin combined his real estate talents, his flair for artistic construction, and his complete turnkey design elements and ideas, becoming known as an artist-in-action with an out-of-the-box business sense. Turchin grew a reputation as not just a creator of incredible properties, but more importantly as a creator of extraordinary lifestyles. John is proud to sit on the City of Miami Beach Design Review Board and has held an unlimited General Contractor's License in South Florida since 1979.
At the start of 2000, John took his passion for creating exquisite lifestyles to a place his family first fell in love with in 1970, The Blue Ridge Mounta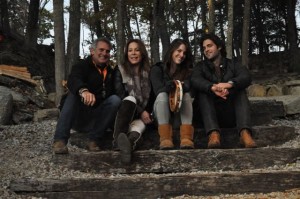 ins. Here, John combined his creative instinct and unique taste in architecture and design once again to create this one-of-a-kind luxury mountain community,
The Lodges at Eagles Nest. The lifestyle and homes John created at
The Lodges at Eagles Nest were unrivaled for any luxury mountain properties on the east coast. His style is the perfect blend of simple rustic elegance and contemporary design and put the distinctive John Turchin signature brand on the map as
"Miami Meets The Mountains".
Philanthropy runs deep with the Turchin family and they have proudly sponsored numerous local events in the communities where they live and work to demonstrate leadership, long-term commitment, and a genuine partnership with the cities, their leaders, and civic organizations. Throughout the years, the Turchin family has also been very supportive of collegiate academics, arts, and athletics. Greer Field at Turchin Stadium at Tulane University opened in 1990 and was named for the late Robert Turchin, a World War II veteran and 1943 graduate of Tulane, and his wife, Lillian Turchin, who headed the drive to bring the current home of the Green Wave's baseball team to fruition. They have also had a great impact on their beloved North Carolina High Country, where
The Turchin Center For The Visual Arts, for which John currently sits on the advisory board, was made possible by a generous endowment by the Turchin family.
Learn about the Turchin Companies newest project near Asheville, NC – THE HORSE SHOE FARM!